Alcimed ponders whether COVID-19 immunity is humanity's great white whale and how to hunt it down.
This week, with the scientific community agreeing more and more on the need to achieve some form of collective COVID-19 immunity, Alcimed studies the immunities strategies in parallel with the race for vaccines.
To get your Alcivax #10, click on the image!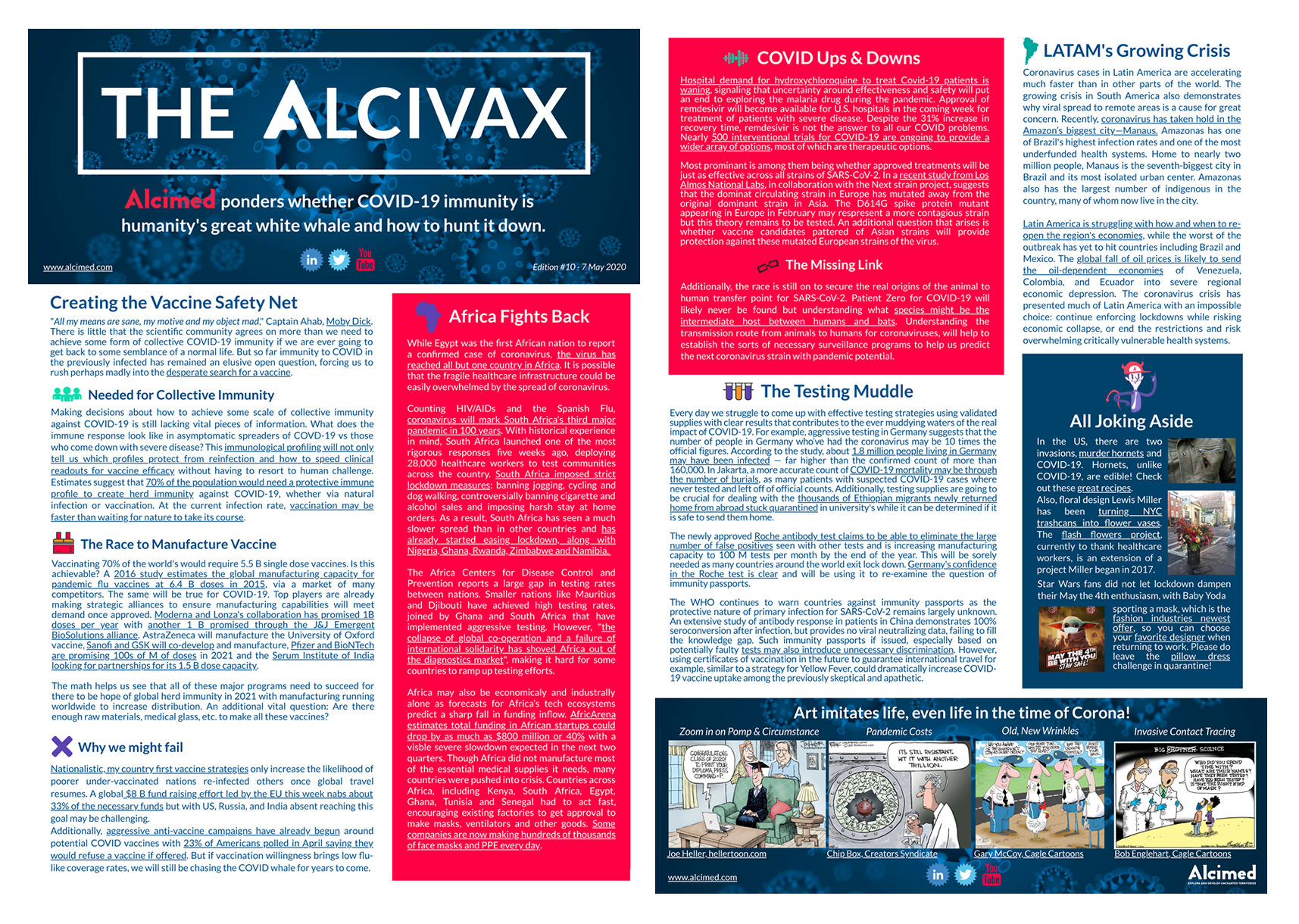 You missed Alcivax 9th edition? Click here!