Alcimed prepares a summer reading list from Machiavelli to Freakonomics to understand the vaccine roller coaster.
This week, that's right only 12 weeks in and we have reached a new level of surrealism in the world of COVID-19 that makes it worthy of being a well constructed Monty Python skit!
To get your Alcivax #12, click on the image!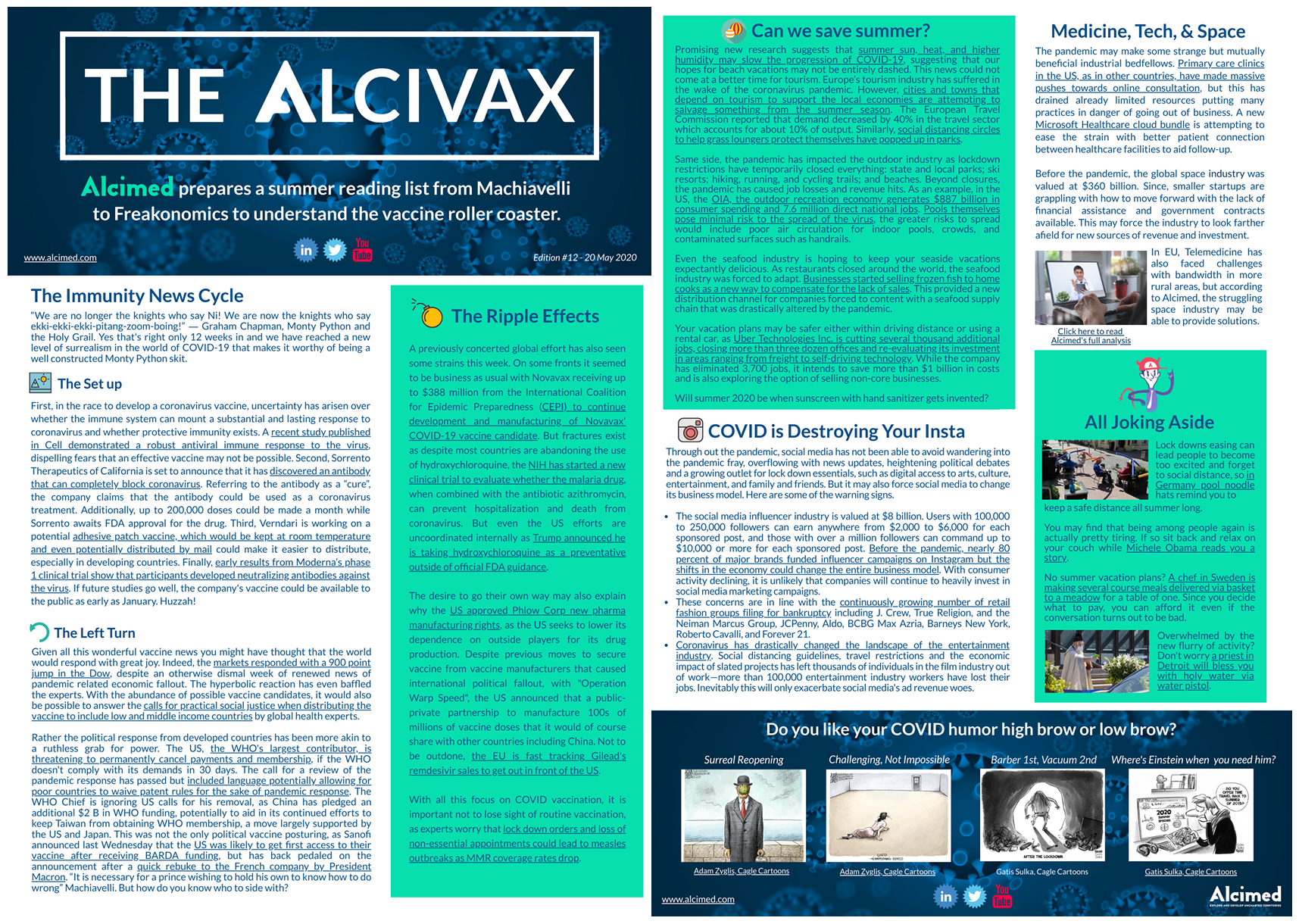 You missed Alcivax 11th edition? Click here!