Alcimed analyzes the impact of superspreaders and redefining the definition of COVID on the healthcare system.
This week, after cataloging odd symptoms, questions have been raised if labeling COVID-19 as a respiratory disease may be focusing efforts in the wrong direction. Alcimed questions whether we really understand the COVID problem in the long term.
To get your Alcivax #14, click on the image!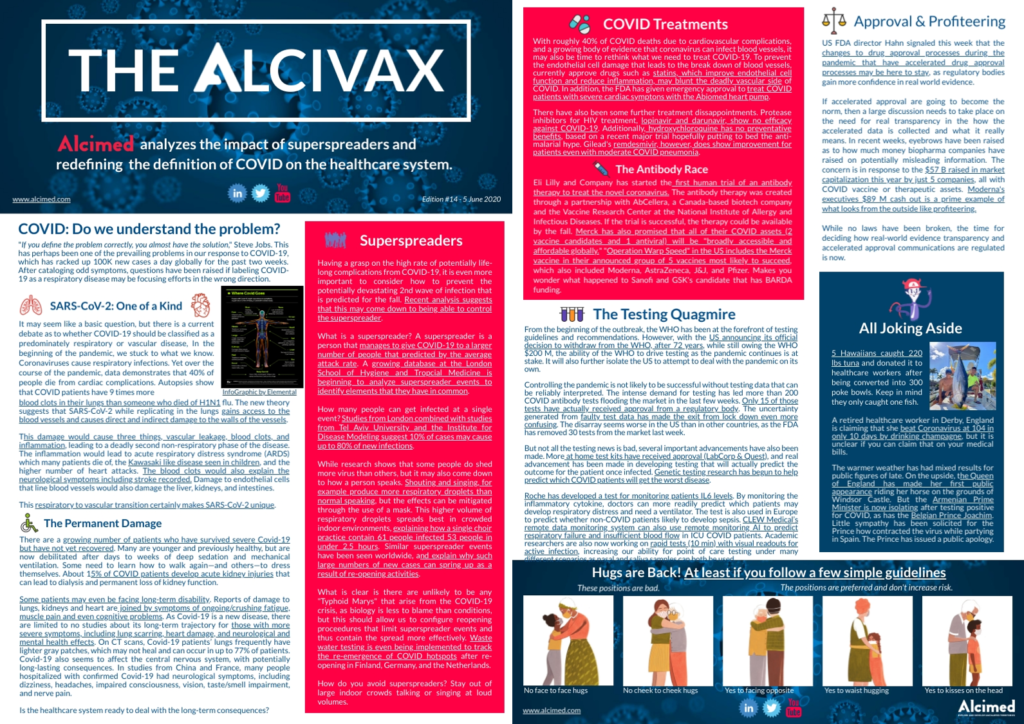 You missed Alcivax 13th edition? Click here!