Alcimed discusses the keeping and regaining the public trust to ensure a coordinated response to subsequent waves of COVID.
This week, the WHO's communication demonstrates how challenging creating policy during a pandemic can be. In this ongoing learning process, public trust in governmental bodies and scientists has been damaged, making it harder to convince citizens to comply with new guidelines should new waves of infections appear in the coming months.
To get your Alcivax #15, click on the image!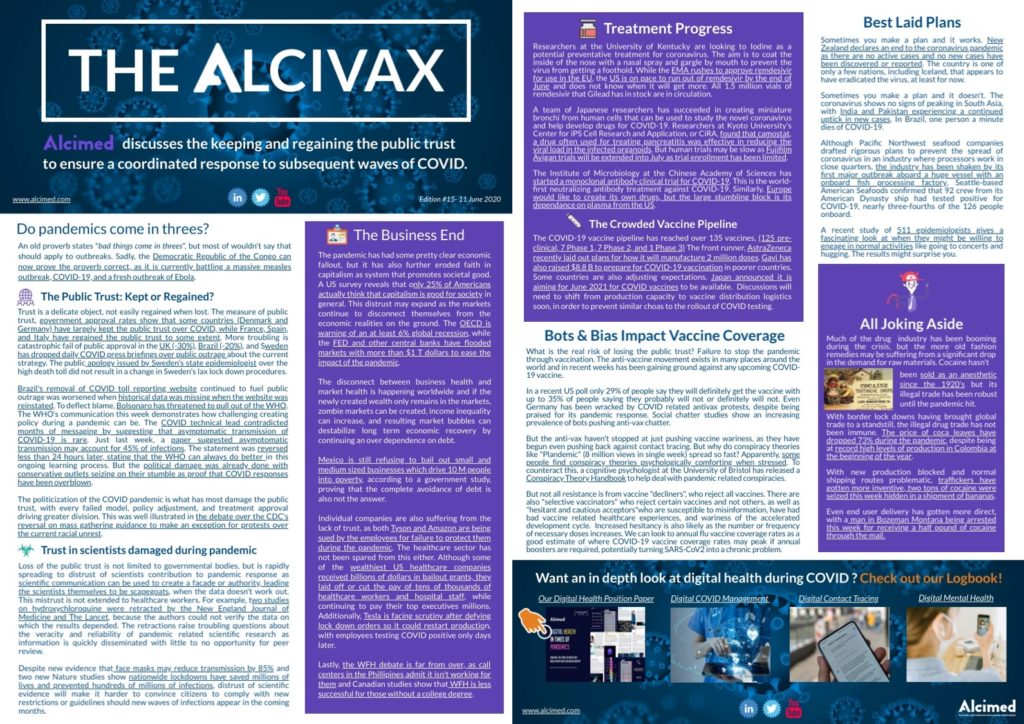 You missed Alcivax 14th edition? Click here!