Alcimed investigates quarantine fatigue symptoms and how normalcy establishment can play in preventing the 2nd wave.
This week, we observe that the longer we go without a sense of normalcy, the more likely we are to throw caution to the wind when given the tiniest bit of freedom. This phenomena is called quarantine fatigue. While the race to be the first COVID-19 vaccine to market continues, will office work be the solution to the mental health crisis that could arise from the pandemic?
To get your Alcivax #17, click on the image!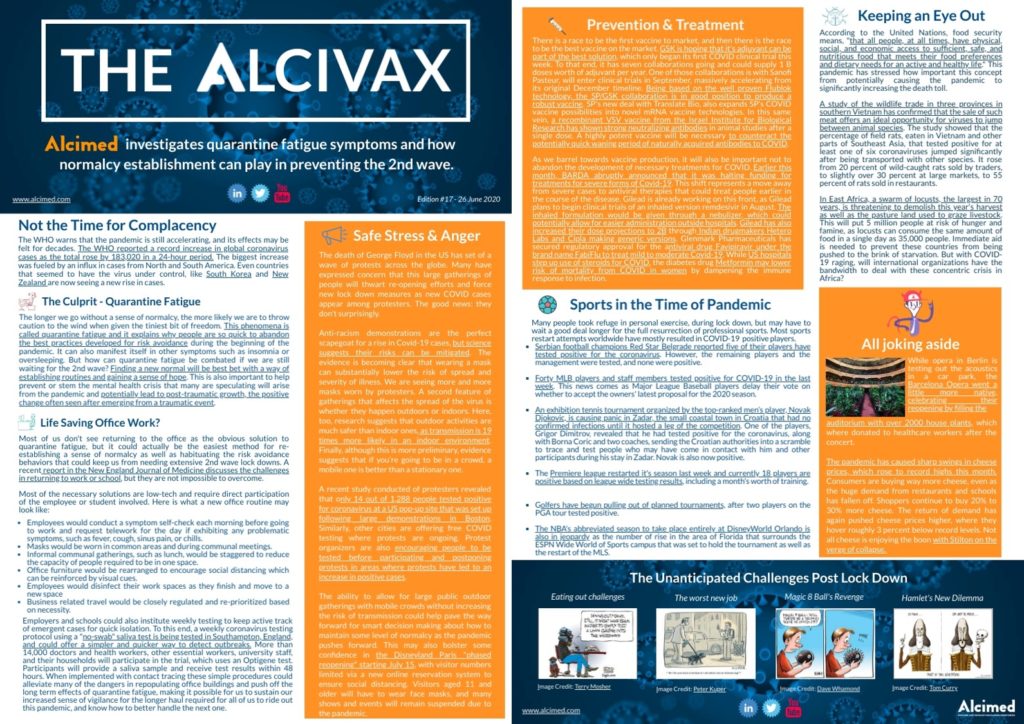 You missed Alcivax 16th edition? Click here!