Alcimed surveys the impact of the COVID pandemic on income inequality and explores how it will stagnate economic recovery.
This week, the WHO has warned that the worst of the COVID-19 pandemic may still be yet to come. "Although many countries have made some progress, globally the pandemic is actually speeding up", said WHO head Tedros Adhanom Ghebreyesus. Until the virus runs its course, it's important to stay the course and "Test, Trace, Isolate and Quarantine".
To get your Alcivax #18, click on the image!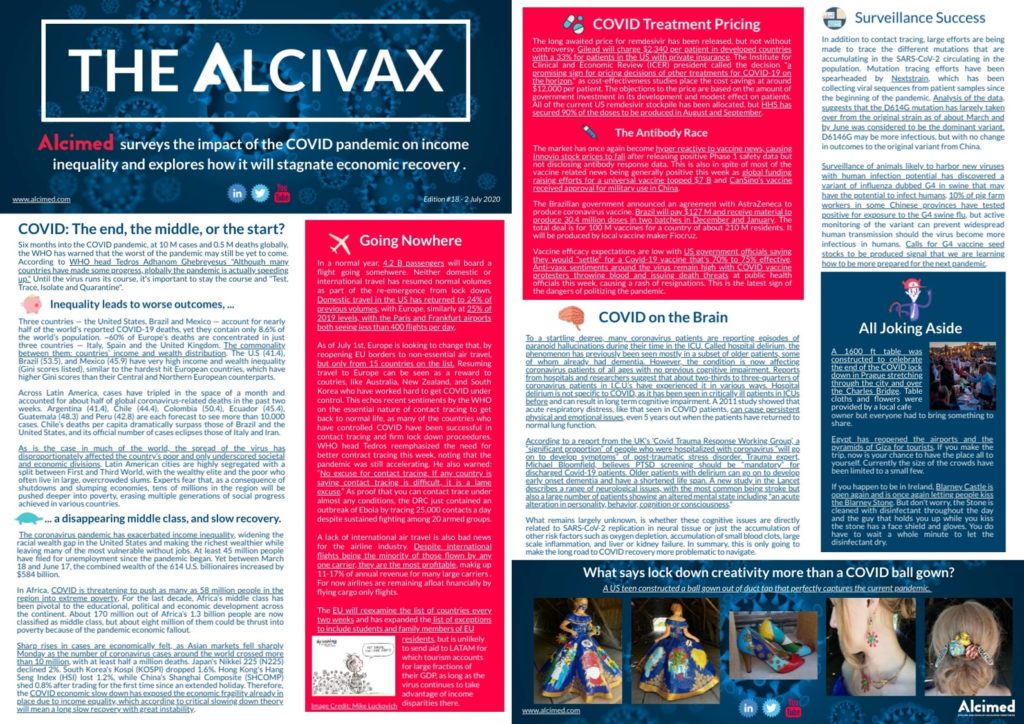 You missed Alcivax 17th edition? Click here!