Alcimed immunizes you against fake news so you can prepare for the long haul of the coronavirus pandemic.
Now in the outbreaks 3rd month, we analyzes how things have shifted toward a more long term view. It is now official, COVID-19 is a pandemic. But don't panic! As we transition from only watching cases emerge to watching people recover, we can start doing the hard work of understanding how COVID-19 drives illness, which will be paramount for tackling the epidemic. More treatment trials are currently underway and more universities are joining the vaccine search. As we said in Alcivax #1, controlling disease progression will take a great deal of cooperation.
To get your Alcivax #2, click on the image!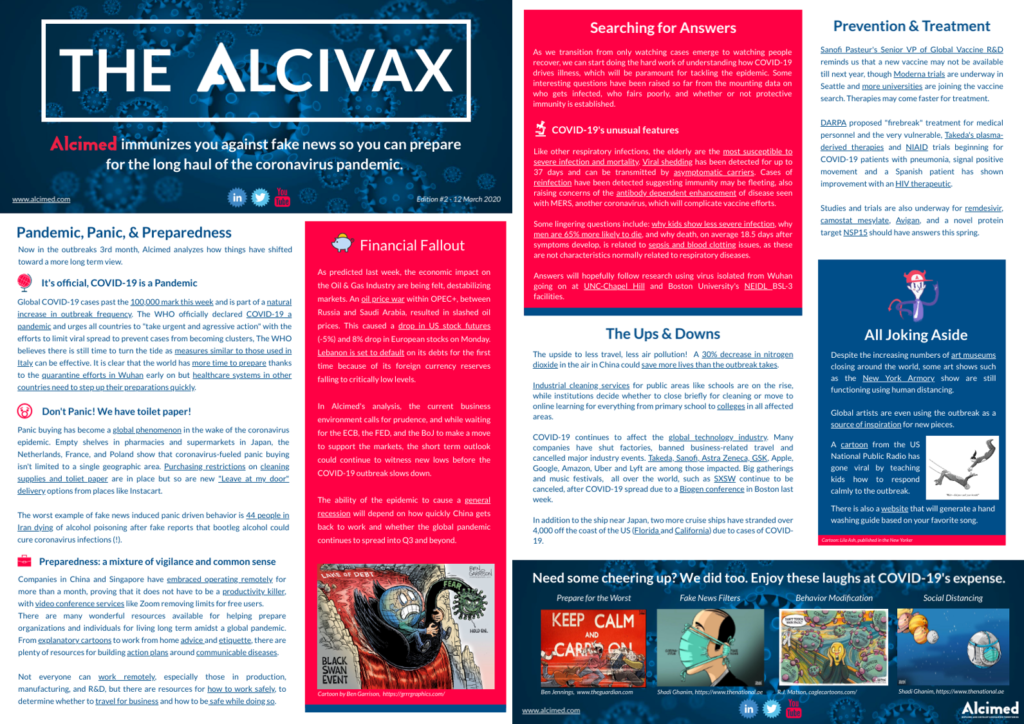 You missed Alcivax 1st edition? Click here!