Alcimed analyzes newly released COVID vaccine data, what it means, what it doesn't, and what is still left to do to end the crisis.
When crafting a fine sauce, you often must keep the lid of the pot on trapping the steam in so as to not lose too much water. But you'll also need to lift the lid from time to time to take a sample and adjust the flavors. This is similar to what happens with a clinical trial interim report. Especially in a public health crisis where the only way out may be an effective vaccine. Pfizer and BioNTech released data from their first Phase 3 interim report suggesting that their COVID vaccine was 90% effective at preventing symptomatic COVID-19. Let us take the time to examine what this means in terms of the vaccine race and conquering the global pandemic.
To get your Alcivax #29, click on the image!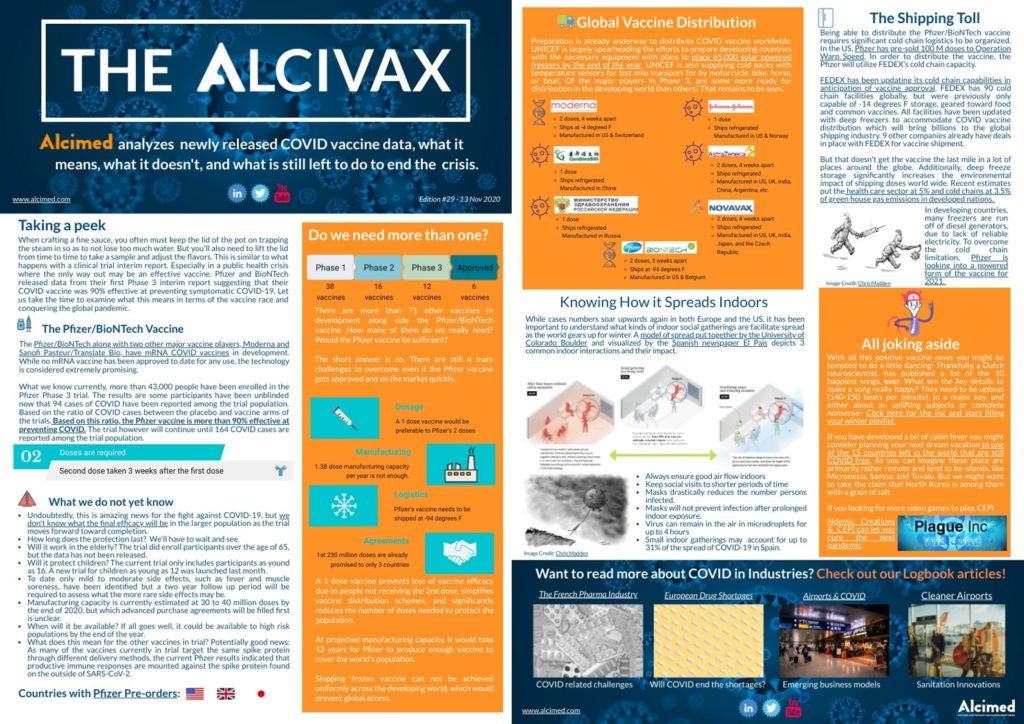 Do you have an exploration project?
Our explorers are ready to discuss it with you