Alcimed analyzes the cornucopia of COVID vaccine interim data to understand what we have to precisely be thankful for.
Just two weeks after the announcement of extremely good interim data from the Pfizer trials, two more COVID vaccines have exceeded preliminary expectations. As these are just interim reports, it is important to pause analyze the trial designs and evaluate what we really know at this point. We'll start with the three vaccine candidates with Phase 3 interim results.
To get your Alcivax #30, click on the image!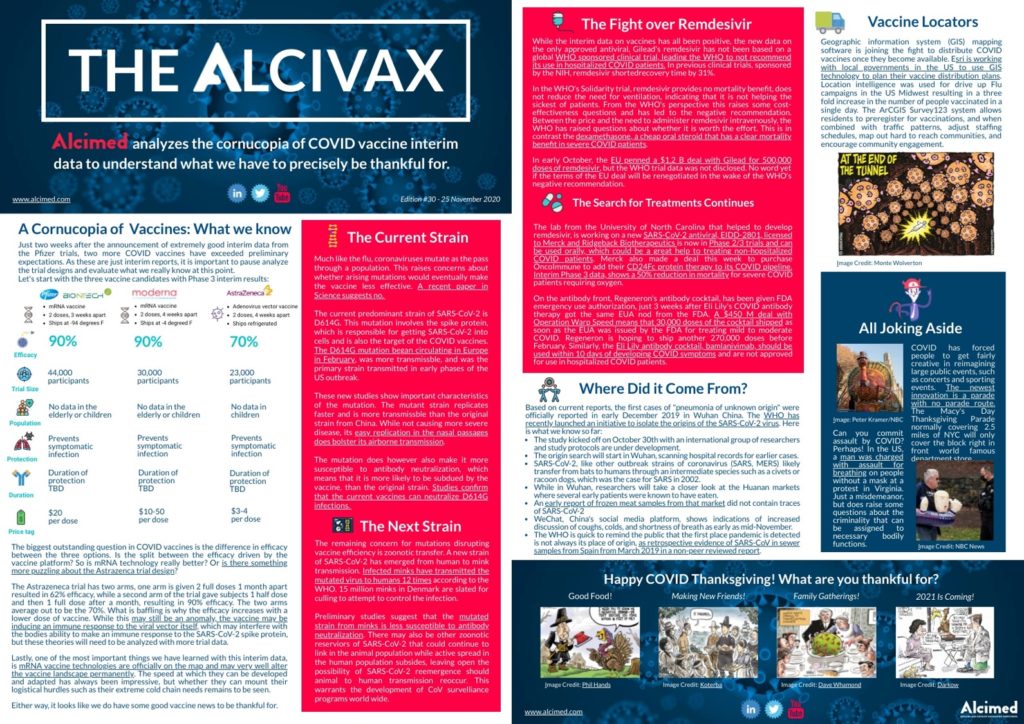 Do you have an exploration project?
Our explorers are ready to discuss it with you