Alcimed analyzes the timeline and logistics for COVID-19 vaccine distribution as the world looks forward to a 2021 vaccine campaign.
"A man cannot be comfortable without his own approval." – Mark Twain.
Over the next few weeks and months, this will apply not just to a man's self esteem but his freedom of movement in a world slowly exiting the pandemic crisis mode as the Pfizer/BioNTech vaccine achieves approval in Britain.
In this edition:
What are the COVID-19 vaccine approval by Country/Region?
What are the cyber security concerns around clinical trial data?
Where are we on COVID-19 vaccine side effects?
Faced with this crisis and its impacts, there will definitely be a "pre-COVID-19 world" and a "post-COVID-19 world" for Healthcare and Aeronautics!
To get your Alcivax #31, click on the image!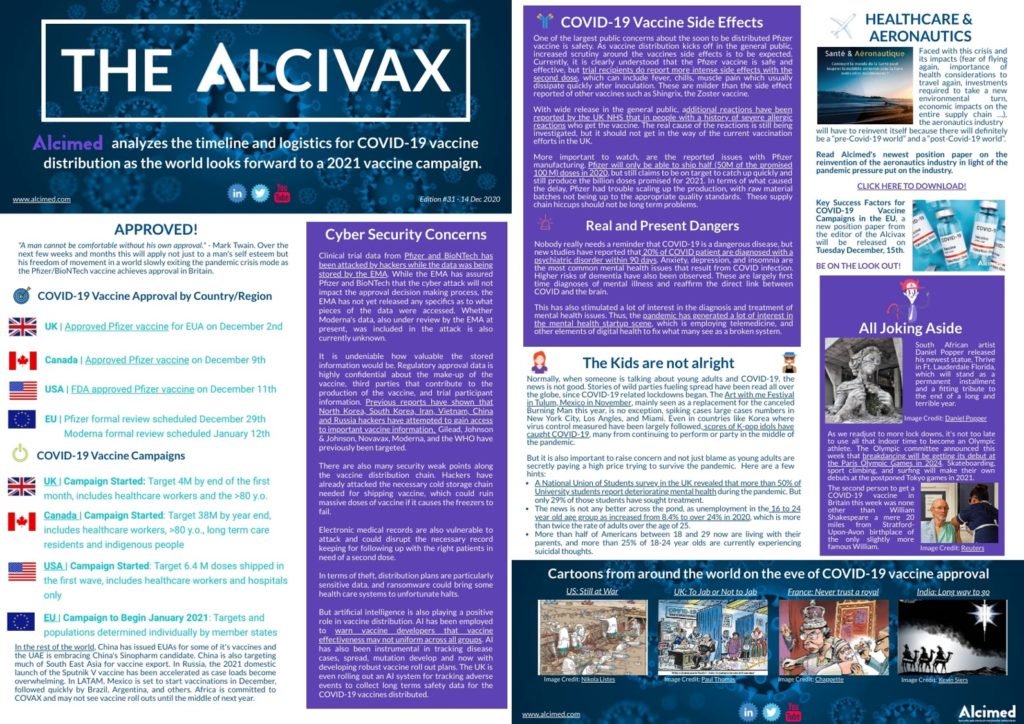 Do you have an exploration project?
Our explorers are ready to discuss it with you