Alcimed takes stock of the current situation and begins to explore what life could be like after the crisis.
This week, as we reach one million confirmed cases of COVID-19 worldwide, we look ahead and ask, "How will the pandemic end? What will our businesses look like on the other side? What should our governments look like? What will the world be like?
To get your Alcivax #5, click on the image!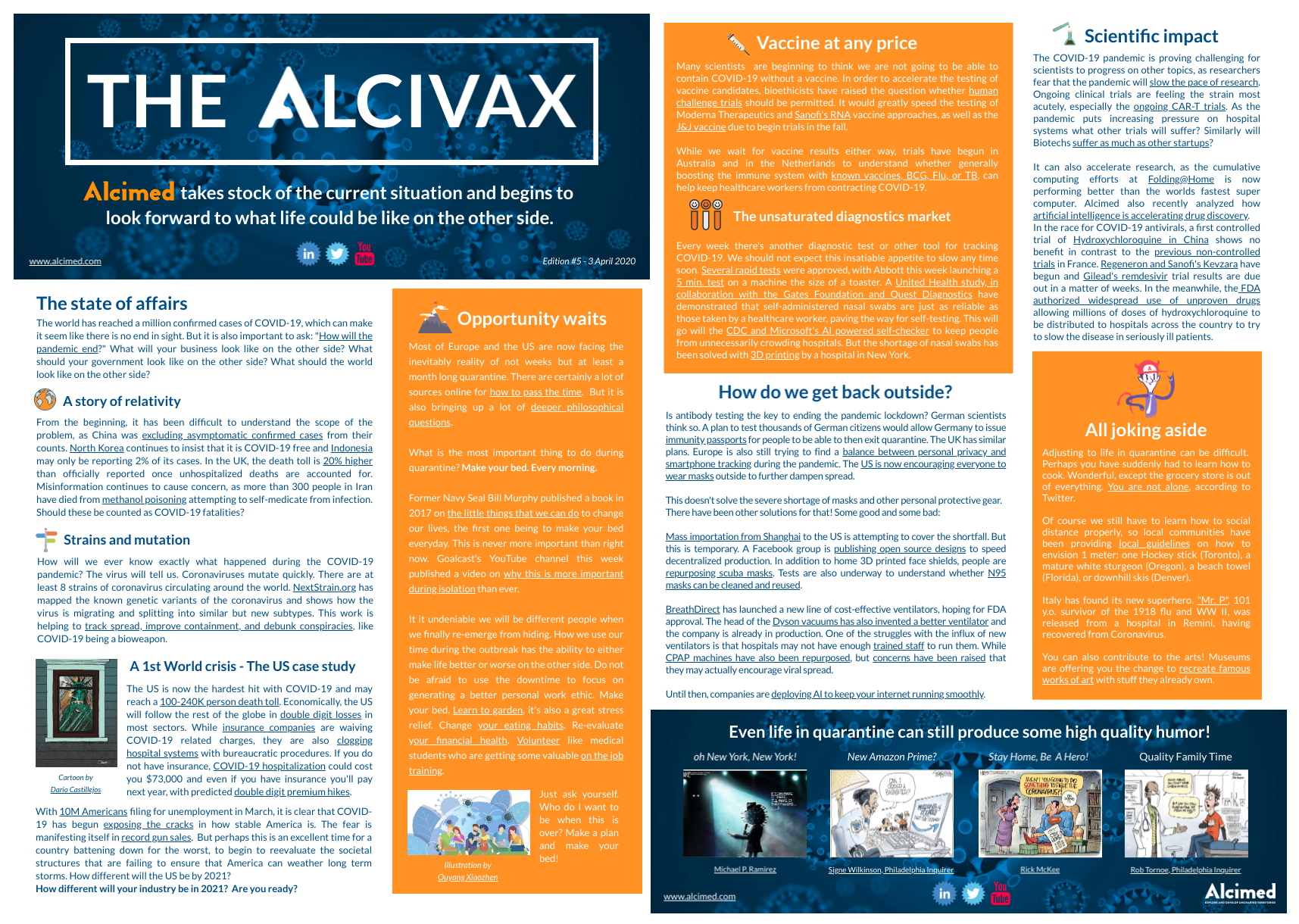 You missed Alcivax 4th edition? Click

here

!