Alcimed analyzes the global game of peek-a-boo governments are playing with how to best re-emerge from isolation safely.

This week, lack of testing data, fear of 2nd wave infections, and overwhelming economic collapse is forcing governments to participate in a worldwide game of one foot in and one foot out, while re-emergence plans are announced and then retracted.
To get your Alcivax #7, click on the image!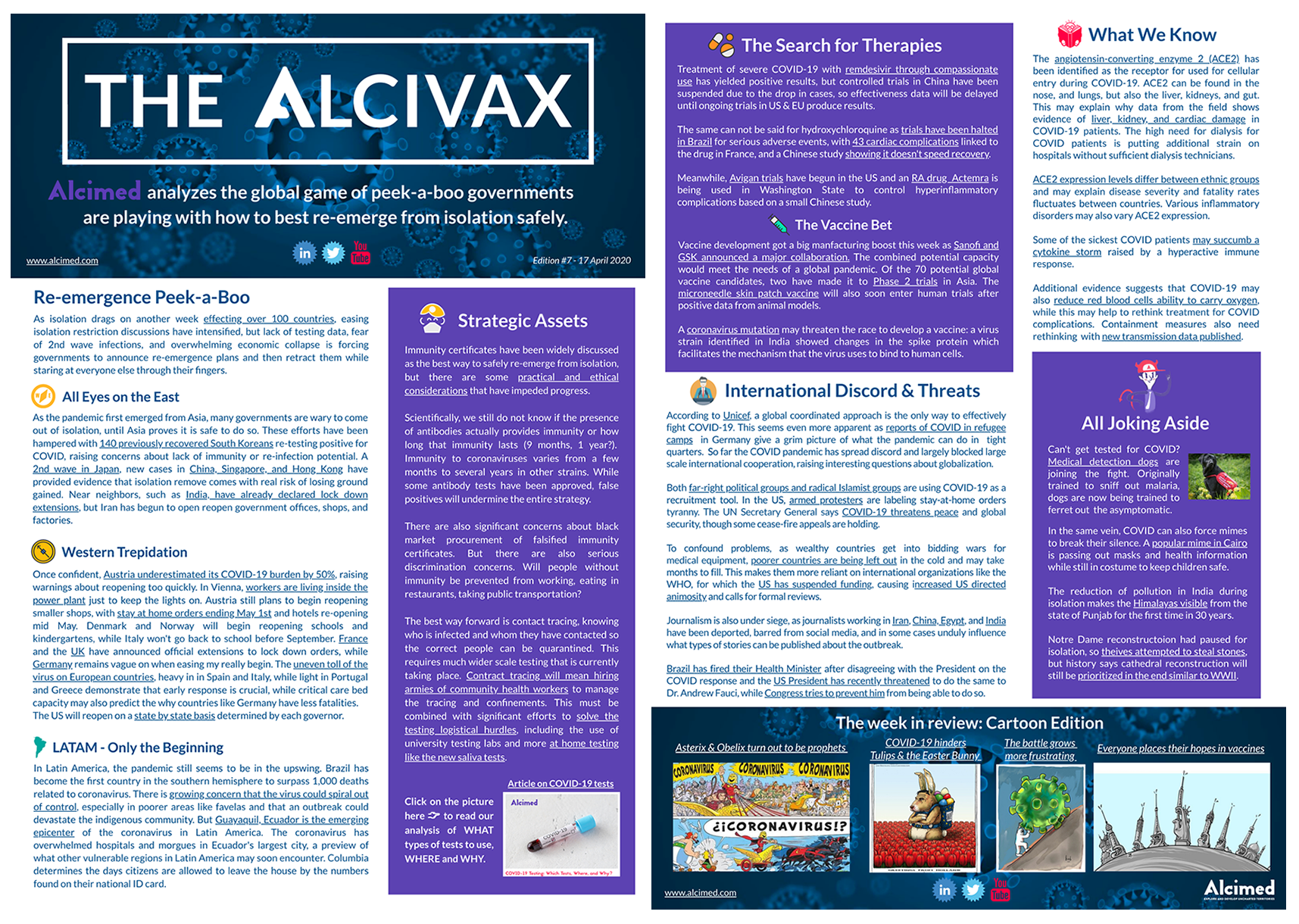 You missed Alcivax 6th edition? Click here!