Alcimed examines the ripple effects of hitting pause on the rest of the healthcare system during a pandemic. 
This week, concerns are mounting around the world among doctors who believe that the pandemic has produced a silent sub-epidemic of people who need care at hospitals but have dangerously delayed efforts to seek care over fears of coronavirus.
To get your Alcivax #8, click on the image!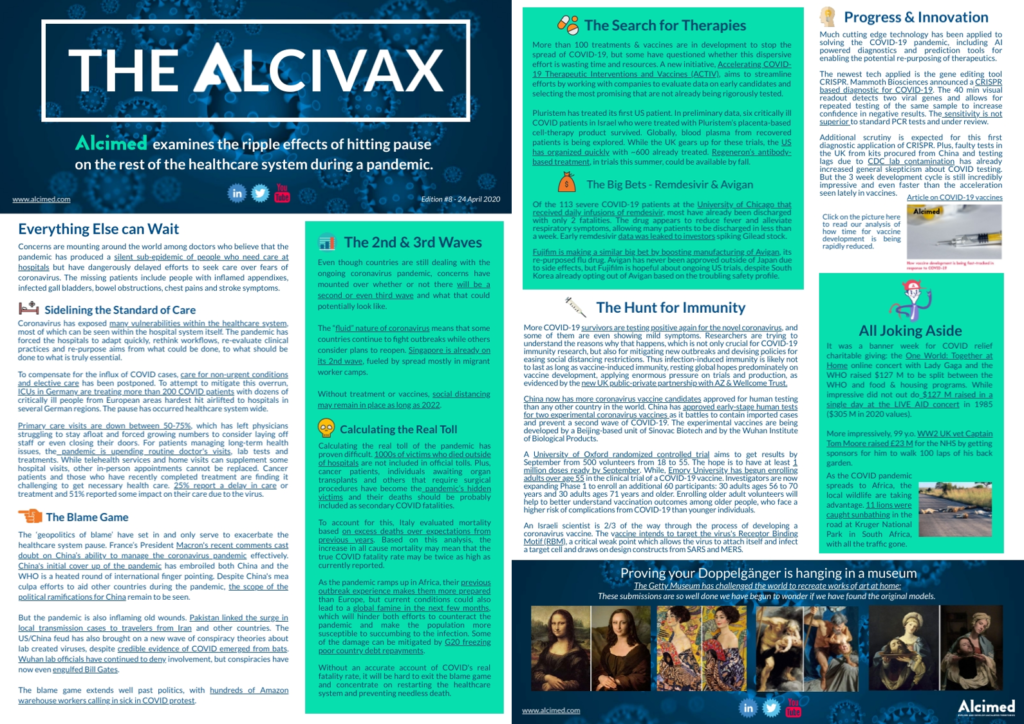 You missed Alcivax 7th edition? Click here!