Activation
Alcimed assists its customers in the definition and implementation of their activation strategies. Carried out in BtoC or BtoP environments (in Healthcare, this is called patient activation), activation consists of motivating customers or prospective customers of a product or service to move on to the next stage in their consumption cycle by identifying and activating the right operational levers. In other words, we build your activation strategy to make your customers more active and retaining them or converting prospects into customers.
Have a project? Contact our team!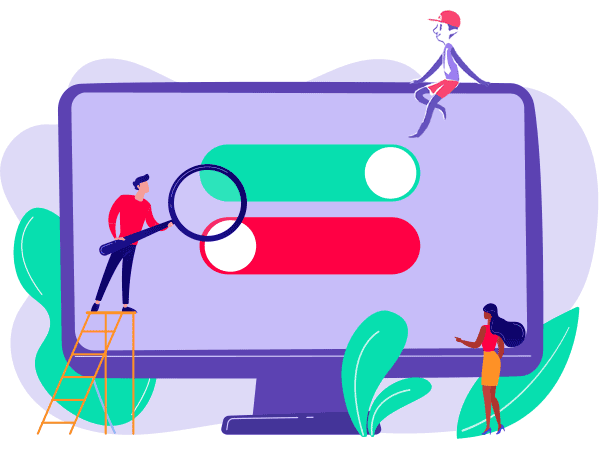 How we help you define your activation strategy
Whether it is to attract a new customer, re-engage an inactive customer or create a brand ambassador, activation is based on one thing: each customer/prospect has the potential to be loyal to the brand or to retain other customers. Activation is based on information. As a supplier, we inform our prospects or customers, in various forms and at various times, so that they can choose whether or not to become more "active" in their choice.
There are four stages of activation that should be taken into account in the activation strategy:
Awareness: researching, educating oneself on the topic
Consideration: finding a point of sale, talking to a salesperson or a doctor in the health field
The action: proactively request a product or treatment
Influence or advocacy: sharing your story with others, being an active brand ambassador.
In healthcare, although there is a Patient Activation Measure (PAM), at Alcimed, we evaluate patient engagement in relation to an offer according to criteria personalized to each client. This ad hoc diagnosis and our expertise enable us to define the most appropriate levers to be activated to encourage patients to play a more active role in the management of their health through your offer.
EXAMPLES OF RECENT ACTIVATION PROJECTS CARRIED OUT FOR OUR CLIENTS
We have helped a pharmaceutical company educate hemophilia patients in several European countries about the existence and value of specific hemophilia treatments to help them make informed decisions about their treatment. Alcimed began by understanding the current situation in the different project countries through discussions with doctors, patients and patient relatives at every stage of the patient activation process: awareness, consideration, action, advocacy. Our teams then
benchmarked
existing activation programs in order to inspire our client with proven ideas, before co-constructing "operational activation packs" during
workshops
with the different country teams.
We supported the primary care division of a healthcare industry company in the implementation of a pilot patient activation program aimed at making patients more active in their choice of medication among different therapeutic alternatives. After conducting a diagnosis of the situation and exploring examples of successes and failures of direct-to-patient activation programs in several countries, we led a
workshop
with our client's marketing, medical and legal teams and selected two actions to be implemented as a short-term test in a first geographical area.
Founded in 1993, Alcimed is an innovation and new business consulting firm, specializing in innovation driven sectors: life sciences (healthcare, biotech, agrifood), energy, environment, mobility, chemicals, materials, cosmetics, aeronautics, space and defence.

Our purpose? Helping both private and public decision-makers explore and develop their uncharted territories: new technologies, new offers, new geographies, possible futures, and new ways to innovate.

Located across eight offices around the world (France, Europe, Singapore and the United States), our team is made up of 220 highly-qualified, multicultural and passionate explorers, with a blended science/technology and business culture.

Our dream? To build a team of 1,000 explorers, to design tomorrow's world hand in hand with our clients.