Benchmark
Alcimed assists its clients in carrying out benchmarks aimed at identifying the best practices implemented by other players in a similar situation or for comparison purposes in order to situate the company in its market environment face-to-face with its competitors.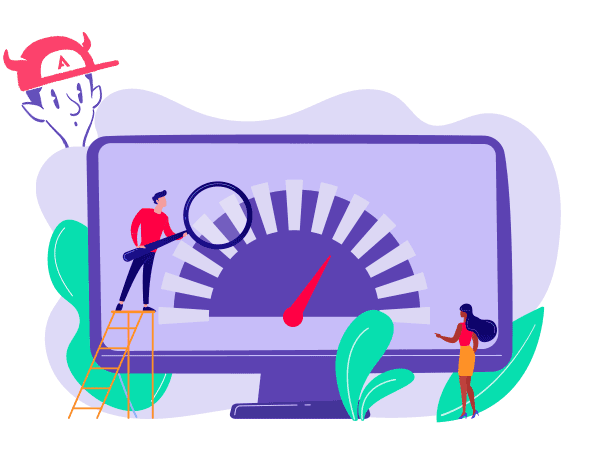 How we help you to make a benchmark
Alcimed supports its clients in the exploration of their uncharted territories, which often leads to the question: have others already done so? If so, how? The benchmark is there to answer it! A benchmark aims to identify good practices implemented by other actors in a similar situation. It is a matter of analyzing successes but also failures, in order to draw useful lessons in terms of do's and don'ts. It is therefore above all an inspirational approach, on subjects as varied as organizational models, tools, business models, transformations of all types, technologies, services, etc. Beyond an exploratory aspect to inspire, our team also carries out benchmarks with the objective of a comparative analysis, allowing our clients to situate themselves in their market environment with respect to their competitors.
Some examples of benchmark projects for our clients
Competitive benchmark: reorganization of the medical affairs department of a pharmaceutical laboratory
For a leading pharmaceutical player who wanted to reorganize its medical affairs department by specialty, Alcimed carried out a benchmark of the organizational and operational models of medical affairs in the pharmaceutical industry. Our team analyzed existing models in terms of governance, structure, operational functioning, roles and responsibilities within their companies. This benchmark allowed us to identify the different possible models for our client, to understand the key success factors and the pitfalls and traps inherent to the evolution of medical affairs by therapeutic areas, and to recommend the best way to build the new medical affairs team.
Inspiration benchmark: study of innovative business models
We worked with a leading player in animal health who wanted to imagine new business models linked to new services to be developed. We organized an "inspiration" workshop with players from different sectors such as Butagaz, Xerox, Samsung and Somfy. This workshop consisted of 2 steps: the first one consisted of testimonials from these inspiring companies to better understand the history, best practices and key success factors of their models, and the second one during which we co-constructed with our client the business model best adapted for his case.
External benchmark: analysis of digital customer communities for an energy player
For a leading energy player, we assessed the feasibility of developing a virtual customer community to promote energy efficiency in French overseas territories. To validate the feasibility and relevance of such a community, our team carried out a benchmark of 30 existing virtual communities and 10 inspiring initiatives in different sectors, identifying the associated good practices, the pitfalls to avoid and transposing them to our client's issues. Finally, we recommended our client get started and also oriented him on the platform design and on the partners required to implement this initiative.
You have an exploration project? Our explorers are ready to discuss it with you
Contact an Explorer