Business case
Validate your project launch with a business case
Alcimed accompanies its customers upstream of the launch of their projects thanks to the realization of business cases. This essential decision-making tool aims at justifying a project or a business model thanks to a complete cost/benefit analysis.
Have a project? Contact our team!
What is a business case?
A business case, or feasibility study, is a document presenting the benefits of a project, projected revenues, its return on investment (ROI), and the investment required to realize it. A business case is often designed to persuade, to defend a project and to decide on an investment.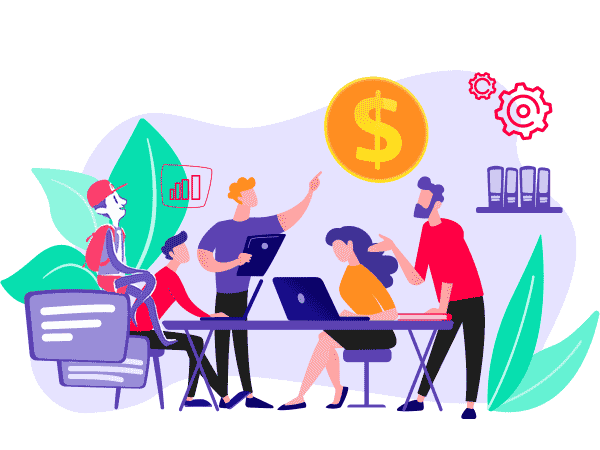 How our team can help you create your business case?
We explore for our clients the major dimensions necessary to build a business case:
Estimation of direct revenues and their ramp-up
Estimation of indirect gains
Analysis of the development plan and costing of associated costs
Calculation of ROI and generated margins.
Such business cases are based on market data (or epidemiological data in the healthcare field), on the analysis of market receptiveness to the new product/new service, and may require the study of similar cases (via a benchmark) to secure the assumptions made. A robust sales forecasting model from the launch of the product/service to peak sales is thus built!
Examples of business cases created by our team: zoom on some clients cases
Founded in 1993, Alcimed is an innovation and new business consulting firm, specializing in innovation driven sectors: life sciences (healthcare, biotech, agrifood), energy, environment, mobility, chemicals, materials, cosmetics, aeronautics, space and defence.

Our purpose? Helping both private and public decision-makers explore and develop their uncharted territories: new technologies, new offers, new geographies, possible futures, and new ways to innovate.

Located across eight offices around the world (France, Europe, Singapore and the United States), our team is made up of 220 highly-qualified, multicultural and passionate explorers, with a blended science/technology and business culture.

Our dream? To build a team of 1,000 explorers, to design tomorrow's world hand in hand with our clients.