Collaborative projects
Alcimed assists its clients (large groups, SMEs, start-ups, research laboratories, …) in setting up and leading collaborative strategic innovation and research and development (R&D) projects.
Have a project? Contact our team!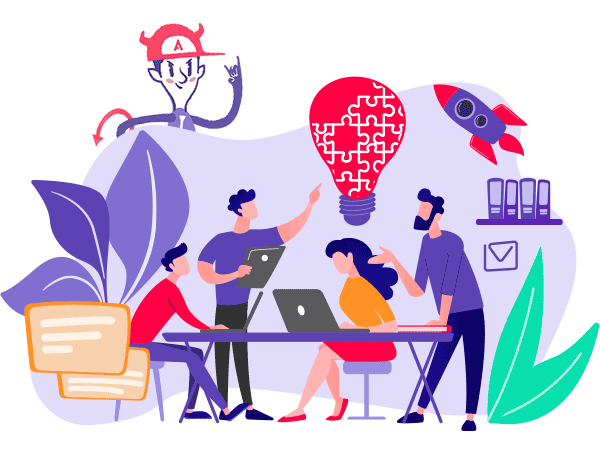 How we help you to set up and animate your collaborative project
Alcimed assists its clients in the setting up and animation of collaborative projects. Whether it is a H2020, FUI, PIA or any other project, we help our clients (large groups, SMEs, ETI, start-ups, research laboratories, incubators, publis institutions…) to structure their collaborative project, to identify the key players in order to mobilize them around their approach, and to set up their financial file if necessary.
Thanks to our methods of work group animation combining agility and innovation (personalized workshops, gaming, etc.), our support allows our customers to reinforce the attractiveness of their collaborative project by specifying the relevance of their innovation, to optimize their partnership and to reinforce the commercial potential and the economic benefits of the project.
SOME EXAMPLES OF COLLABORATIVE PROJECTS FOR OUR CLIENTS
Founded in 1993, Alcimed is an innovation and new business consulting firm, specializing in innovation driven sectors: life sciences (healthcare, biotech, agrifood), energy, environment, mobility, chemicals, materials, cosmetics, aeronautics, space and defence.

Our purpose? Helping both private and public decision-makers explore and develop their uncharted territories: new technologies, new offers, new geographies, possible futures, and new ways to innovate.

Located across eight offices around the world (France, Europe, Singapore and the United States), our team is made up of 220 highly-qualified, multicultural and passionate explorers, with a blended science/technology and business culture.

Our dream? To build a team of 1,000 explorers, to design tomorrow's world hand in hand with our clients.