Gene therapy
The Alcimed Healthcare team has been exploring the field of gene therapy for more than 25 years, and supports its clients in their innovation and development projects around gene therapy drugs: from research to pharmaceutical development, up to market launch.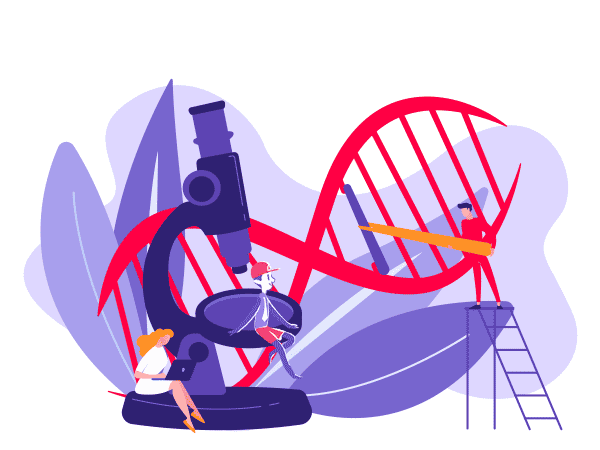 Challenges related to gene therapy and gene therapy drugs
What is gene therapy and what is a gene therapy drug?
Gene therapy is a biotherapy that consists of introducing genetic material into a cell in order to produce a therapeutic effect or repair a defective gene. Historically, this has been done most often using a viral vector: a virus made harmless and able to enter human cells to deliver a gene. In recent years, the definition of gene therapies has been broadened thanks to the development of new technologies, such as the CRISPR-Cas9 method, making it possible to develop new approaches going beyond conventional viral vectors.
Gene therapy drugs are drugs whose mode of action is based on this principle. They are classified as Advanced Therapy Medicinal Products (ATMPs) and are subject to the regulations of biologics.
A specific branch of gene therapy which aims to treat certain cancers is CAR-T cell therapy.
What are the challenges related to gene therapies?
Initially designed in the 1970s and 1980s with the aim of treating diseases linked to the dysfunction of a single gene (known as monogenic diseases), gene therapy has proved over the years to be promising in fields much broader than genetic diseases: oncology, neurology, ophthalmology, cardiovascular, etc.
The field is therefore experiencing a strong growth and since 1989, over 2,000 clinical trials have been carried out or are in progress, and more than 20 gene therapies have been approved to date.
Even though this market is developing, the pharmaceutical industry, biotechs and research centers are facing many scientific and business challenges:
How do we support you in your projects related to gene therapy and gene therapy drugs?
For more than 25 years, Alcimed has supported its clients on many issues related to gene therapies and gene therapy drugs, in many therapeutic areas such as neurology, oncology, cardiology and rare diseases.
We have thus carried out dozens of projects on gene therapy for different players such as national and European institutions and research centers (for example AFM / Genethon), pharmaceutical companies (for example Bayer, Novartis or Pfizer) biotechs (for example Vertex or Spark Therapeutics (Roche)) or patient associations.
The diversity of our clients, the topics we cover, the geographic areas and the therapeutic areas we explore, and the types of projects we develop give us comprehensive and in-depth insight into issues related to gene therapy.
Our projects cover areas as diverse as new technologies in the field of gene therapies, the development of portfolio strategies, the assessment of market opportunities, the search for partners, the development of business cases, and many more!
The types of projects we carry out for our clients in this field are:
Regulatory framework analysis

 

State of the art

 

Product innovation

 

Product launch

 

Commercial strategy

 

Business models

 

New offers

 

Strategic positioning

 

Business case

 

Market study

 

Search for partners

 

Roadmap

 

Competitive analysis

 

Benchmark

 

Business development

 

Opportunity evaluation

 

Go to market

 

Patient pathway

 

Scouting

 

Market access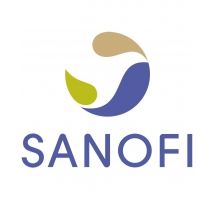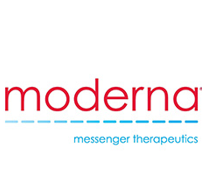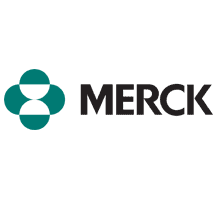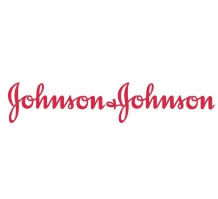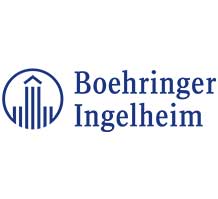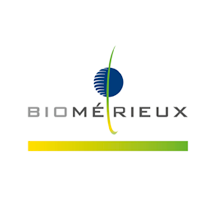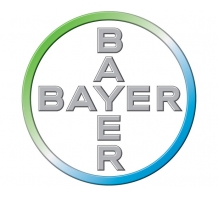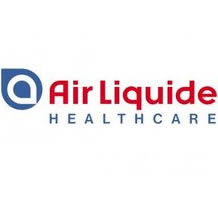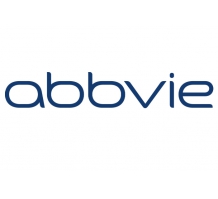 A project? Contact our explorers!
EXAMPLES OF RECENT PROJECTS CARRIED OUT FOR OUR CLIENTS IN THE FIELD OF GENE THERAPY
Founded in 1993, Alcimed is an innovation and new business consulting firm, specializing in innovation driven sectors: life sciences (healthcare, biotech, agrifood), energy, environment, mobility, chemicals, materials, cosmetics, aeronautics, space and defence.

Our purpose? Helping both private and public decision-makers explore and develop their uncharted territories: new technologies, new offers, new geographies, possible futures, and new ways to innovate.

Located across eight offices around the world (France, Europe, Singapore and the United States), our team is made up of 220 highly-qualified, multicultural and passionate explorers, with a blended science/technology and business culture.

Our dream? To build a team of 1,000 explorers, to design tomorrow's world hand in hand with our clients.