Learning expedition
Alcimed supports its clients in the organization of personalized learning expeditions and meetings with key professionals in other companies and organizations, generally non-competitive, in order to exchange on a chosen theme, to apprehend a complex or innovative environment and to learn by feedback.
Have a project? Contact our team!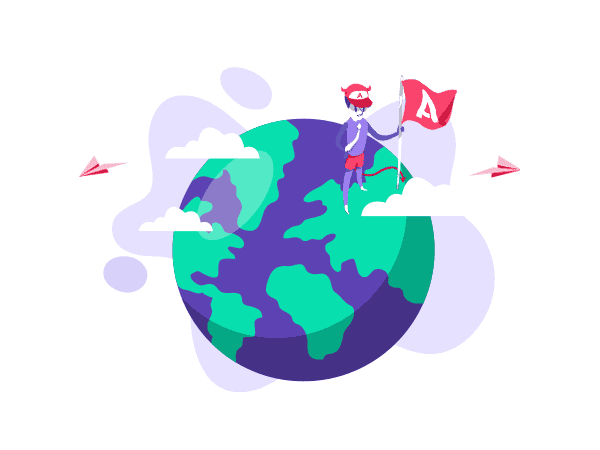 How we help you organize your learning expedition
We design for our clients study trips, or learning expeditions, tailored to their needs and challenges:
Learning expedition to apprehend the evolution of an organization or a profession
Learning expedition to transition to a new sales or communication model
Learning expedition to develop a new concept or a new offer
These study tours thus enable our clients to benchmark other players in complete transparency and to learn from their experiences in order to better understand and prepare for a change.
Some examples of learning expeditions for our customers
Learning expedition to develop a new service-offering for the hospital of the future
Organization of a learning expedition with a leader in medical devices that wanted to define its service offer for hospitals by 2030. In order to better understand the hospital of the future, Alcimed organized a learning expedition composed of visits to the most advanced hospitals in the world and innovative start-ups developing the new hospital services of tomorrow. This study tour allowed our client to project the evolution of the hospital and to define a roadmap for the creation of new services in order to be a pioneer in responding to different needs projected by hospitals in its market segment.
Learning expedition to better understand industrials' practices with regards to transparency towards consumers
Our team organized a learning expedition with a global leader in the food industry to exchange with other industrials on the question of transparency towards consumers. Our client wished to rethink its global approach to bring more transparency to its consumers, especially on all stages of product development. This objective of transparency raised many internal questions on its operational declination from production to marketing. To answer them, we organized a learning expedition with our client to exchange with more advanced players on the topic, to understand their practices and inspire our client's project team. This exercise allowed our client to understand the different steps to consider and the actions to be taken to achieve greater transparency for its consumers.
Learning expedition to rethink an automation process and develop robotics in the laboratories of a healthcare player
We supported a leading healthcare player on a robotics and automation project with the final objective to answer one key question: how to achieve an automated end-to-end analytical workflow in all their laboratories? To do so, we proposed and organized a learning expedition to our client to explore how other manufacturers' laboratories and production facilities were organized in terms of robotics and automation in this field and to get inspiration from their practices. In collaboration with our client, we therefore visited and interacted with counterparts in several other industries such as aeronautics, food processing, or automotive. This exercise allowed us to generate inspiring ideas that were then transposed to our client's environment in order to improve their own analytics workflow.
Learning expedition to inspire the creation of a new global product design and compliance department
Our team supported a leading player in the food industry who wanted to move from a local product design and compliance approach to a global and harmonized approach between each region of the world. This important change generated many questions about the operational model of such a new department at our client. To answer them and facilitate the creation of the new model, we organized a learning expedition with our client's team, and thus held 5 peer-to-peer meetings in non-competitive environments: with an energy player, a materials player, a pharmaceutical company, a beverage player, and a appliances leader. These various exchanges allowed our client to learn from the experience of other players who have either undergone a similar transformation or have already been organized for a long time as its target organization. This "study tour" finally helped to decide on the operational structure of the new department and generally facilitated the decision making on the various outstanding issues.

Founded in 1993, Alcimed is an innovation and new business consulting firm, specializing in innovation driven sectors: life sciences (healthcare, biotech, agrifood), energy, environment, mobility, chemicals, materials, cosmetics, aeronautics, space and defence.

Our purpose? Helping both private and public decision-makers explore and develop their uncharted territories: new technologies, new offers, new geographies, possible futures, and new ways to innovate.

Located across eight offices around the world (France, Europe, Singapore and the United States), our team is made up of 220 highly-qualified, multicultural and passionate explorers, with a blended science/technology and business culture.

Our dream? To build a team of 1,000 explorers, to design tomorrow's world hand in hand with our clients.