New services
Enrich your offer by developing new innovative services
Alcimed supports its customers in the development of their offers by creating new services that promote innovation and improve the customer experience beyond the product.
Have a project? Contact our team!
Why develop new services?
Alcimed helps its customers develop a new customer experience by combining both products and services. The commercial success of an innovation is no longer based solely on the product itself, but rather on a combination of products and services (maintenance, training, data management, continuous supply, patient follow-up and many others) creating value for the customer far beyond the product alone.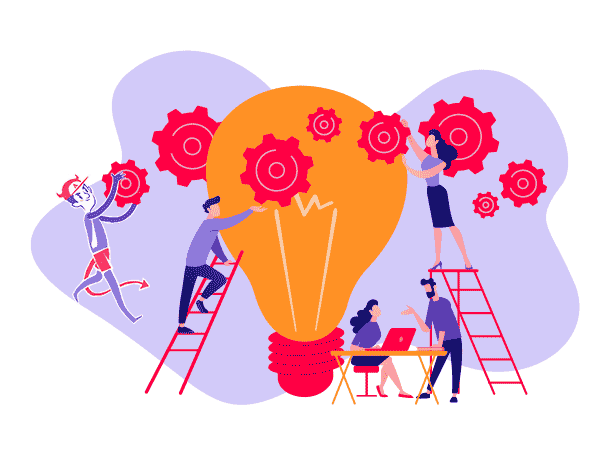 How our team can help you develop new services?
Our team accompanies you from the ideation phase to the actual launch of your new services. For some of our clients, the first step of a new service creation project consists in imagining the field of possibilities: we can analyze the existing offer by benchmarking competitors' services, gather representatives from other sectors to imagine your future range without barriers, interview patients or consumers about their needs and expectations, … Then, we help our clients in the service definition phases: which targets, which value proposition, which business model, etc. Then, we help our clients in the definition phases of the service: which targets, which value proposition, which business model, etc., while passing through test & learn phases on the market: definition of several scenarios, development of a commercial pitch, iterations with potential buyers and users, etc. Finally, our team can accompany you until the launch: roadmap for the deployment of the service, management of the sales of the first services, etc.
Examples of new services projects conducted by our team: zoom on some clients case
Founded in 1993, Alcimed is an innovation and new business consulting firm, specializing in innovation driven sectors: life sciences (healthcare, biotech, agrifood), energy, environment, mobility, chemicals, materials, cosmetics, aeronautics, space and defence.

Our purpose? Helping both private and public decision-makers explore and develop their uncharted territories: new technologies, new offers, new geographies, possible futures, and new ways to innovate.

Located across eight offices around the world (France, Europe, Singapore and the United States), our team is made up of 220 highly-qualified, multicultural and passionate explorers, with a blended science/technology and business culture.

Our dream? To build a team of 1,000 explorers, to design tomorrow's world hand in hand with our clients.