Product innovation
Imagine the innovative products of tomorrow by boosting your product innovation
Alcimed supports its customers from the innovation strategy to the development of their product innovations. We help our clients' R&D and marketing teams to explore, imagine or test new innovative product concepts.
Have a project? Contact our team!
What is product innovation?
For Alcimed, product innovation means succeeding in putting more products or services on the market, faster, and in a more responsible way, i.e. by taking into account the social impact, the environmental impact, and the repercussions of innovation on sovereignty.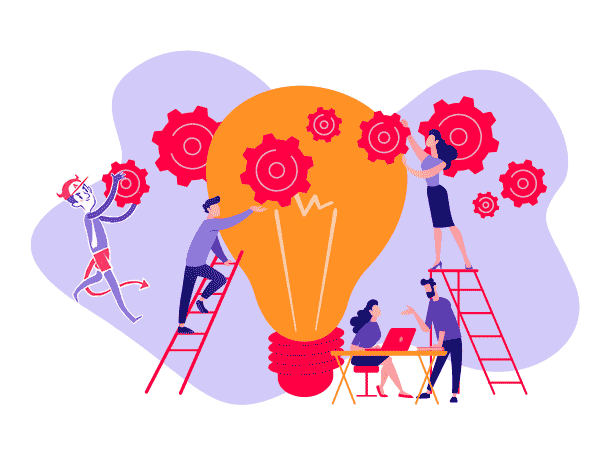 How our team can help you in your product innovation processes?
Alcimed supports its customers in the development of their product innovations. We work in collaboration with our clients' Research & Development (R&D) departments and marketing teams to help them explore, imagine, test and launch new product concepts (new raw materials, new ingredients, new technologies, new packaging, etc.) that meet the needs of consumers/users. We also assist our clients in setting up or implementing effective innovation processes (internal innovation process, community animation, open innovation approach, etc.), in studying their launch environments (market context and trends, competitive analysis, regulatory analysis, etc.) through to operational implementation and the launch of their innovations(market access strategy, search for partners, tactical product launch plan, business development support, etc.).
Examples of product innovation projects conducted by our team: zoom on some clients cases
Founded in 1993, Alcimed is an innovation and new business consulting firm, specializing in innovation driven sectors: life sciences (healthcare, biotech, agrifood), energy, environment, mobility, chemicals, materials, cosmetics, aeronautics, space and defence.

Our purpose? Helping both private and public decision-makers explore and develop their uncharted territories: new technologies, new offers, new geographies, possible futures, and new ways to innovate.

Located across eight offices around the world (France, Europe, Singapore and the United States), our team is made up of 220 highly-qualified, multicultural and passionate explorers, with a blended science/technology and business culture.

Our dream? To build a team of 1,000 explorers, to design tomorrow's world hand in hand with our clients.