Product launch
Succeed in your product launch with a robust sales and marketing strategy
Alcimed supports its customers in their product launches throughout the world. Once the innovation and proof-of-concept phases are completed, we offer complete strategic and operational support to our clients to successfully launch and market their new product.
Have a project? Contact our team!
What is a product launch?
A product launch is the first initiative to put a product on the market. Launching a new product is therefore an extremely important marketing and commercial step, which requires rigorous preparation and excellent coordination between the different actions to be carried out to make your product available for purchase by your future consumers.
The quality of your product launch will determine the level of awareness of your brand, your first sales, or your first customer satisfaction feedback, … and thus a first evaluation of your return on investment. The development of a robust product launch strategy is therefore essential to guarantee your success.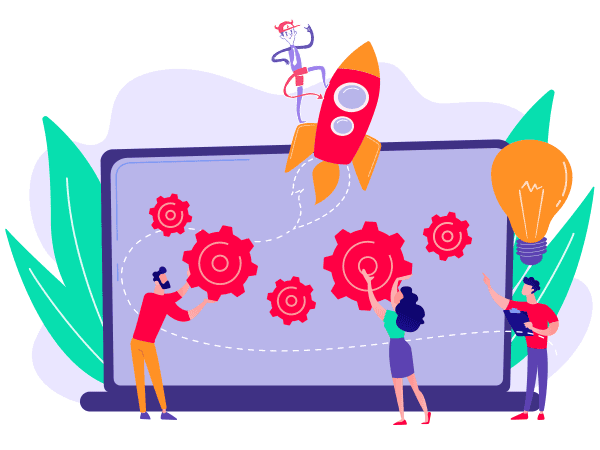 How our team can help you achieve a successful product launch?
To help our clients successfully prepare their product launch initiatives, our teams are involved from upstream marketing analysis and strategy (regulatory analysis, competitive environment mapping, choice of market positioning and market segments, estimation of market potential, etc.), to marketing strategy (choice of business model, distribution channels, price positioning, identification of potential partners, etc.), through to the first contracts and first sales (assistance with prospecting, business development, etc.).
Examples of product launch strategies conducted by our team: zoom on some clients cases
Founded in 1993, Alcimed is an innovation and new business consulting firm, specializing in innovation driven sectors: life sciences (healthcare, biotech, agrifood), energy, environment, mobility, chemicals, materials, cosmetics, aeronautics, space and defence.

Our purpose? Helping both private and public decision-makers explore and develop their uncharted territories: new technologies, new offers, new geographies, possible futures, and new ways to innovate.

Located across eight offices around the world (France, Europe, Singapore and the United States), our team is made up of 220 highly-qualified, multicultural and passionate explorers, with a blended science/technology and business culture.

Our dream? To build a team of 1,000 explorers, to design tomorrow's world hand in hand with our clients.