Roadmap
Structure your project launch with a roadmap
Alcimed assists its clients in the development of new business and is particularly committed to managing the first phases of new product, service or project launches in a very operational way thanks to a structured and realistic project roadmap.
Have a project? Contact our team!
What is a project roadmap?
An essential component of a development plan, the project roadmap describes the main steps in the progression of a structure or project over a 1, 3 or 5 year horizon in a clear, structured, coherent and realistic manner.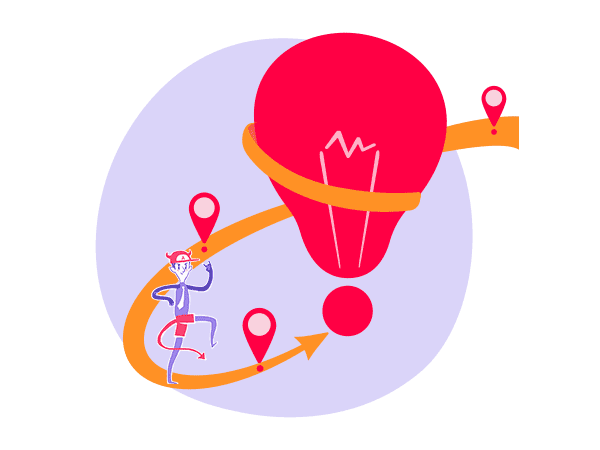 How our team can help you create your project roadmap?
Alcimed assists its clients in structuring a 360° roadmap by exploring with their partners and collaborators, in their specific environment (regulatory, geographical, historical, …), the scope of possibilities, in order to define an ambitious long-term strategy and plan concrete and orderly actions.
The roadmap produced is both a communication and steering tool, whose quality is based above all on the commitment of its operators. This is why Alcimed has a wide range of methodologies and team animation techniques at its disposal to co-construct roadmaps in close collaboration with our clients' teams. Alcimed also assists its customers in the operational deployment of their roadmaps.
Examples of project roadmaps created by our team: zoom on some clients cases
Founded in 1993, Alcimed is an innovation and new business consulting firm, specializing in innovation driven sectors: life sciences (healthcare, biotech, agrifood), energy, environment, mobility, chemicals, materials, cosmetics, aeronautics, space and defence.

Our purpose? Helping both private and public decision-makers explore and develop their uncharted territories: new technologies, new offers, new geographies, possible futures, and new ways to innovate.

Located across eight offices around the world (France, Europe, Singapore and the United States), our team is made up of 220 highly-qualified, multicultural and passionate explorers, with a blended science/technology and business culture.

Our dream? To build a team of 1,000 explorers, to design tomorrow's world hand in hand with our clients.