Strategic audit
Alcimed assists its clients in carrying out strategic audits of their activities. Carrying out a strategic audit means analyzing, or diagnosing, the overall internal and external situation of a company in order to inform decision-making on future changes, investments or developments and assess their alignment with the strategies and objectives of the organization.
Have a project? Contact our team!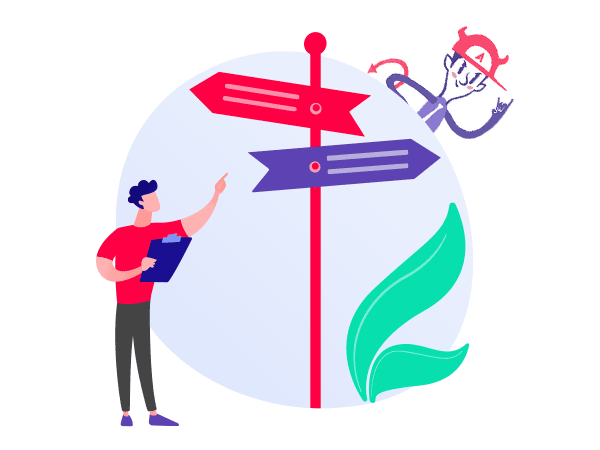 How we help you conduct a complete strategic audit
A strategic audit focuses on understanding and evaluating products and services, development areas, customers and markets, competitors, internal teams and skills, organization, processes, methods and technologies. The company's activities are often segmented into Strategic Business Areas (SBAs), which are positioned on a strengths-attractions matrix: what are the company's strengths compared to its competitors on this SBA? What is the attractiveness, or appeal, of the market for this SBA? Another widely used tool during a strategic audit is the famous SWOT (Strenghts Weaknesses Opportunities Threats) matrix, which allows the company to base its strategy on tangible contextual elements.
We believe that the quality of a strategic audit is based on two main elements: the ability to investigate the company's markets in detail, and the quality of the exchanges with internal teams, which is a guarantee of transparency and collaboration. Two elements that are mastered by Alcimed's explorers, who know their clients' business, speak the same language, and are specialized by sector.
Thanks to its sector expertise, Alcimed also works in the field of venture capital and carries out Strategic Due Diligence and Vendor Due Diligence.
SOME EXAMPLES OF STRATEGIC AUDIT PROJECTS FOR OUR CLIENTS
Founded in 1993, Alcimed is an innovation and new business consulting firm, specializing in innovation driven sectors: life sciences (healthcare, biotech, agrifood), energy, environment, mobility, chemicals, materials, cosmetics, aeronautics, space and defence.

Our purpose? Helping both private and public decision-makers explore and develop their uncharted territories: new technologies, new offers, new geographies, possible futures, and new ways to innovate.

Located across eight offices around the world (France, Europe, Singapore and the United States), our team is made up of 220 highly-qualified, multicultural and passionate explorers, with a blended science/technology and business culture.

Our dream? To build a team of 1,000 explorers, to design tomorrow's world hand in hand with our clients.