Workshops
Alcimed supports its clients in the organization and the animation of workshops, organized ad hoc in face-to-face or remote location.
Have a project? Contact our team!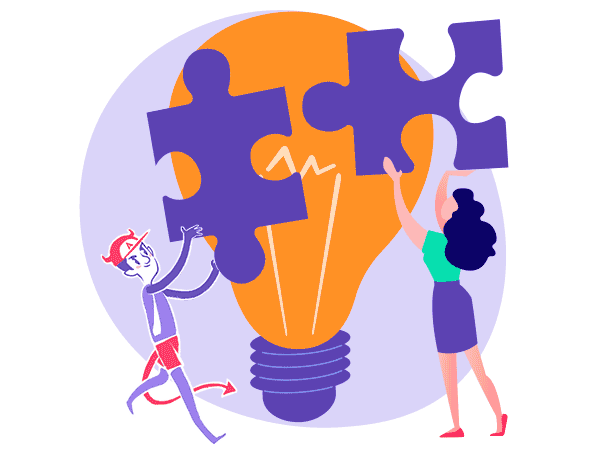 How we help you to organize and animate your workshops
For us, workshops are an excellent opportunity to directly involve our clients in sessions of creativity, sharing, alignment, co-construction and team-building. All our workshops are organized on an ad hoc basis, in person or remotely, and combine our mastery of the substance with specific methodologies (design thinking, consensus, simulation…), fun animation methods (role-playing games, wargames, escape games, life-size games, customized board games, etc.), and innovative and/or creative tools (horn, magic pens, 20 second kit, marshmallow, lego…).
SOME EXAMPLES OF WORKSHOPS CONDUCTED FOR OUR CLIENTS
Founded in 1993, Alcimed is an innovation and new business consulting firm, specializing in innovation driven sectors: life sciences (healthcare, biotech, agrifood), energy, environment, mobility, chemicals, materials, cosmetics, aeronautics, space and defence.

Our purpose? Helping both private and public decision-makers explore and develop their uncharted territories: new technologies, new offers, new geographies, possible futures, and new ways to innovate.

Located across eight offices around the world (France, Europe, Singapore and the United States), our team is made up of 220 highly-qualified, multicultural and passionate explorers, with a blended science/technology and business culture.

Our dream? To build a team of 1,000 explorers, to design tomorrow's world hand in hand with our clients.