Discover how digital technologies can shape the future of cancer care in the next 15 years!

Innovation is key to overcome the challenges in cancer care: from patients not benefiting enough from precision medicine, difficulties to access patient-related data, to treatment adherence and patient engagement. The level of complexity of cancer makes digital solutions a strong vector of development to contribute to the evolution of patients' management.
Digital technologies are progressively making their way into cancer care, from pharmaceutical R&D to hospital management, from the physician's office to our very homes.
Why participate in this webinar? Key topics you will learn about:
Key digital technologies transforming the future of cancer care 15 years from now.
Inpatient and outpatient cancer care processes, and how they can evolve with the increasing digitization of the healthcare industry.
Strategies to successfully implement digital technologies from patients to oncologists.
Register and learn from 4 key opinion leaders on these topics!

Animated by our Alcimed Great Explorers experts on the subject: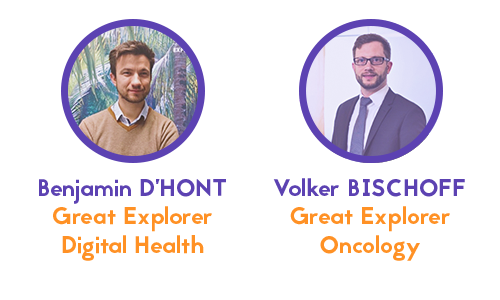 ---
Register now!