Surpassing
I regularly accept and get involved in challenges
WHAT DO ALCIM'S SAY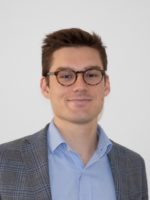 Victor
Business Development Manager, Lausanne
For me, SURPASSING at Alcimed means going beyond the objectives we have set, but also continually seeking to exceed the expectations of our clients, by going further in our projects. For each Alcim, it also means to launch challenges between us daily, and to take them!
Adventure
Alcimed is a blank page on which each of us has to write
WHAT DO ALCIM'S SAY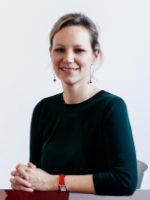 Aurélie
Chief Explorer, Lyon
ADVENTURE is the daily life of an Alcim! One day we explore the future of vaccines for a major biotech, the day after we co-build the new digital roadmap of a leading heathcare player with its CEO, and two days later we moderate a workshop on enteric diseases in Zanzibar with the government members of 10 African countries and members of NGOs... A unique openness to key innovation-related topics and an outstanding human experience!
Freedom
If I am efficient and respect the rules, everything is possible
WHAT DO ALCIM'S SAY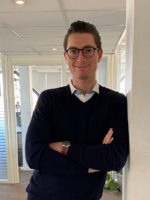 Steffen
Consultant, Toulouse
For me, FREEDOM at Alcimed means being able to fully invest ourselves on a daily basis in projects we are passionate about and having the possibility to test new ideas, new tools, new ways to innovate... Whether it is in the missions we carry out with our clients, or in our daily life at the office!
Team
We are all moving forward in the same direction
WHAT DO ALCIM'S SAY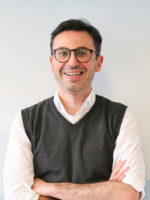 Giuseppe
Project Manager, Milan
When we say TEAM at Alcimed, for me it means working every day surrounded and supported by brilliant, empathetic, committed and courageous colleagues! You are never alone and, whatever the obstacles or the difficulty of the challenge, there will always be other Alcims ready to help you. TEAM also means that after the intensity of a client mission, there will always be many of us to celebrate our success!
WHAT DO ALCIM'S SAY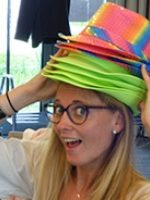 Bettina
Chief Explorer, Singapore
The FUN at Alcimed? It is every single day of the year! A value made possible for me thanks to our team, who never misses an opportunity to have fun! Interactions with client (team building activities, unusual places for workshops,...), tasting sessions, parties and other events to transform the seriousness of consulting into unforgettable moments!