Regulatory framework analysis
Alcimed supports its clients in performing regulatory framework analysis related to their activities in order to define the positioning of their products or services on the market.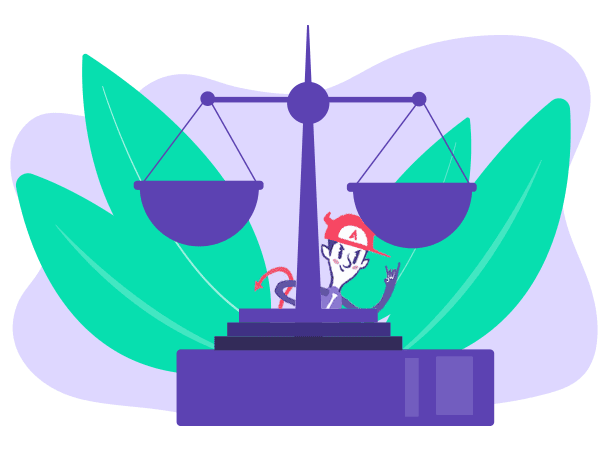 How we can help you carry out your regulatory framework analysis
Alcimed assits its clients in analyzing the regulations related to their activities. The launch of a new product or a new service requires an in-depth analysis of market access conditions, including an inventory of the legal constraints (authorizations, approvals, certifications, etc.) that define what can or cannot be done. As the regulatory framework is constantly evolving, Alcimed also helps its clients prepare for changes in the current legislation in their markets, in order to prevent threats and anticipate opportunities.
Some examples of regulatory framework analysis for our clients
Regulatory framework analysis of the accessibility of orphan drugs
We supported a pharmaceutical industry player in understanding the fundamental factors of market access for orphan drugs in 9 emerging countries. Through an internal review of the current state of knowledge, then collecting missing information in terms of market and regulatory framework analysis in particular, Alcimed enabled its client to obtain an overview of orphan drug regulations in emerging countries and to classify these countries according to their level of accessibility.
Regulatory framework analysis of the development of new cannabis/CBD-based products
We helped the R&D team of a leading food and beverage company to understand the current legislation regarding the use of CBD and cannabis in food and beverages, with the aim of developing new products for the European and North American markets. After a first step of exploring the target markets (trends, existing products on the market, health claims, legislative framework, etc.) we characterized the regulations (current or future) in a selection of countries through an in-depth literature analysis and targeted interviews (regulators, experts). This work enabled our client's R&D team to define a framework for the development of new CBD-based products.
Regulatory overview of greenhouse gas emissions regulations
One of our clients, an automotive industry player, wanted to carry out a review of the regulations on greenhouse gas emissions in Europe and gather the view of car manufacturers on related trends. The inventory of the regulations and standards in force, the analysis of their dynamics, as well as the variation of these regulations in France and the point of view of the car manufacturers helped our client to prepare technical solutions to be implemented in order to anticipate changes in regulations.
Regulatory decipher : market access strategy for syringes in China
One of our clients, a leading player in the medical device industry, wanted to enter the Chinese market and needed to understand the Chinese market specifications and potential in order to develop a clear growth strategy and evaluate the resources needed to achieve its development ambition in the area. One of the key points required by our client for our study was to understand the local regulations in order to comply with the Chinese specificities. Our team first conducted a detailed analysis of the competition in place, before exploring the current practices, needs and expectations of potential syringe buyers and users. Following this first investigation, we then deciphered the regulations and the impact of local cultural specificities on the market access of our client's products. This exploration work allowed us to recommend to our client the best strategy to undertake in order to set up in China and become a future leader in this new market.
You have an exploration project? Our explorers are ready to discuss it with you
Contact an Explorer